In today's fast-paced world, many of us find ourselves spending long hours at our desks, glued to our computer screens, and often neglecting the importance of knee health. Whether you're an office executive or a remote worker, the well-being of your knees should be a top priority. At KNEECARES - The Superspeciality Knee Clinic, we understand the significance of maintaining knee health, especially for those with desk jobs. In this blog, we will provide you with practical advice and tips to help you protect your knees during your work hours, including ergonomic suggestions and short exercises. Let's dive in and learn how to keep those knees in top shape!
The Importance of Knee Health


Before we delve into the tips and exercises, it's crucial to understand why knee health matters, even if your job primarily involves sitting. The knees are remarkable joints that play a pivotal role in your mobility. They bear the weight of your entire body and facilitate activities such as walking, running, and even sitting down. Neglecting knee health can lead to various issues, including:


Joint Pain: Prolonged sitting or poor posture can cause joint pain, which may start in the knees and radiate to other parts of your body.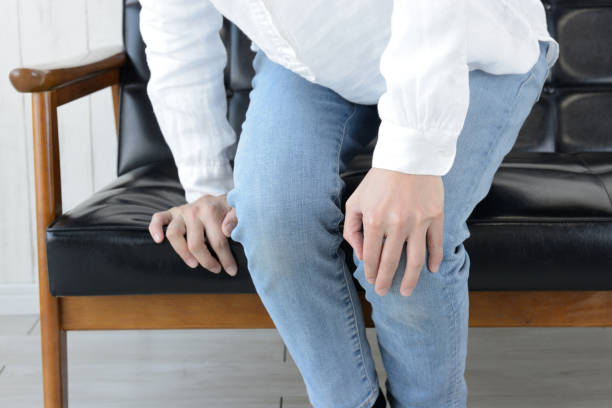 Stiffness: Sitting for extended periods can lead to knee stiffness, making it challenging to move comfortably when you stand up.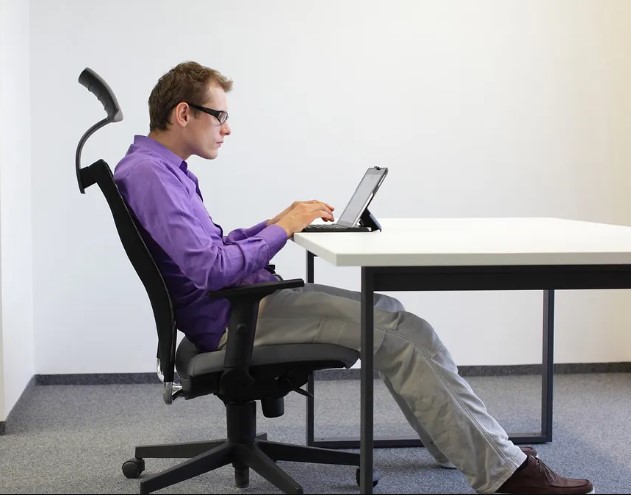 Reduced Mobility: Neglecting your knees can lead to reduced mobility, making it harder to perform daily activities and exercise.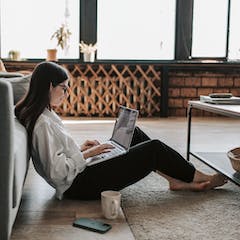 Arthritis Risk: Sedentary lifestyles can increase the risk of developing arthritis, a painful condition that affects the joints, including the knees.
Now that we understand why knee health is essential, let's explore practical tips to care for your knees during work hours.
Ergonomic Tips for Desk Job Warriors
Proper Chair and Desk Setup: Invest in an ergonomic chair that supports the natural curve of your spine and provides adequate cushioning for your buttocks. Ensure that your desk is at the right height, allowing your arms to rest comfortably on the surface while keeping your feet flat on the floor.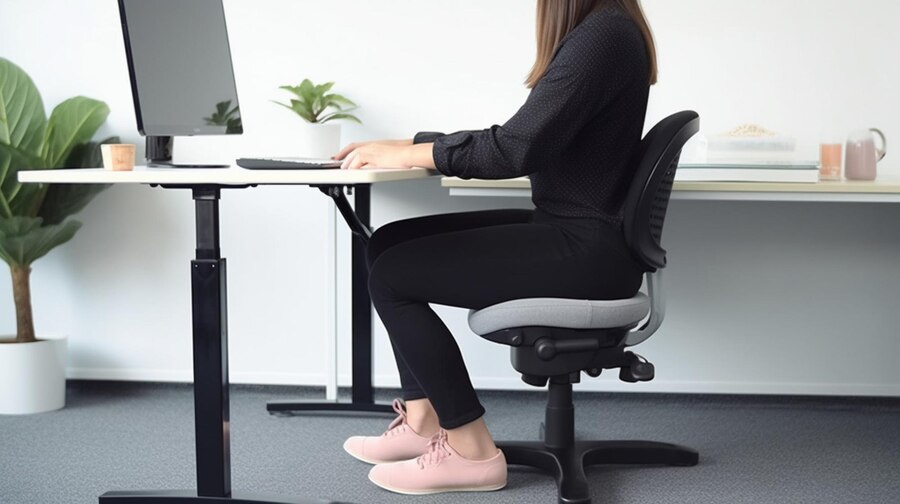 Monitor Placement: Position your computer monitor at eye level, so you don't have to strain your neck or hunch over to see the screen. This will help maintain proper posture and reduce the risk of knee pain.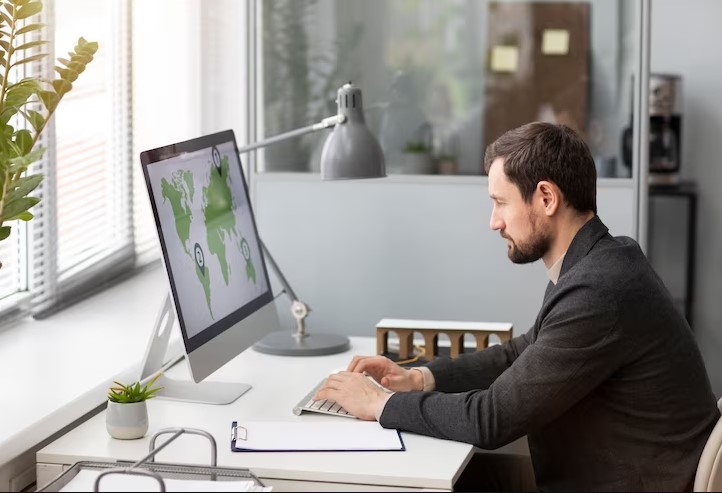 Use an Ergonomic Footrest: If your feet don't comfortably reach the floor, use a footrest to support your feet and keep your knees at a 90-degree angle.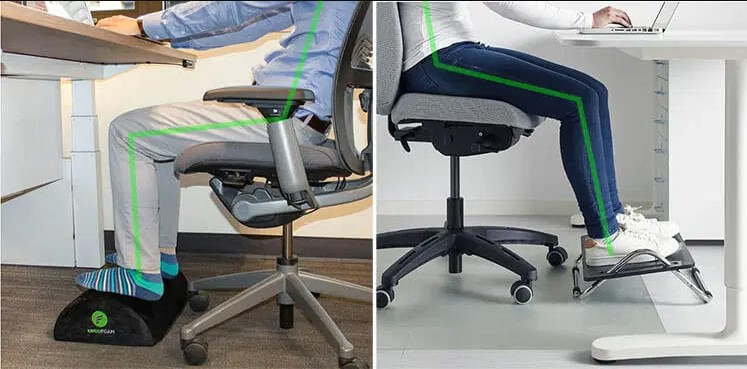 Take Regular Breaks: Set a timer to remind yourself to stand up, stretch, and walk around every 30 minutes. This not only benefits your knees but also your overall health.





Maintain Good Posture: Sit back in your chair with your back straight and shoulders relaxed. Avoid crossing your legs for extended periods as it can lead to knee discomfort.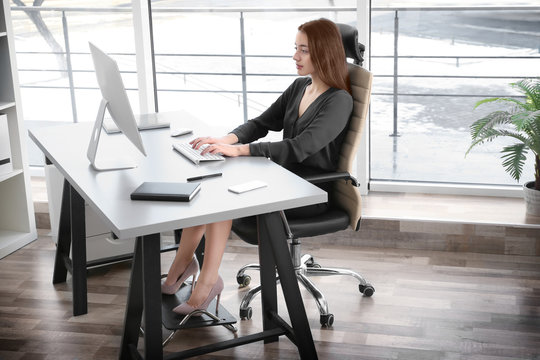 Short Exercises to Strengthen Your Knees
Incorporating short exercises into your work routine can go a long way in maintaining knee health. These exercises can be done discreetly at your desk and will help improve strength and flexibility:


Seated Knee Extension: Sit tall in your chair, extend one leg straight in front of you, and hold for 5-10 seconds. Lower your leg and repeat with the other leg. Do 10-15 repetitions for each leg.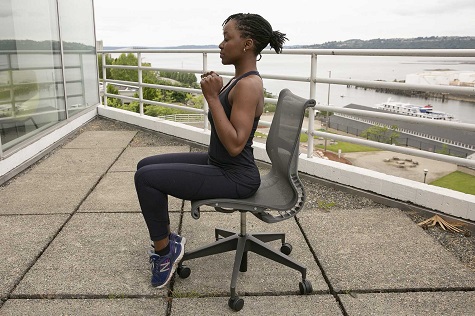 Desk Squats: Stand in front of your desk with your feet hip-width apart. Lower your body into a squat position, as if you were about to sit in your chair. Hold for a few seconds and then return to the standing position. Do 10-15 reps.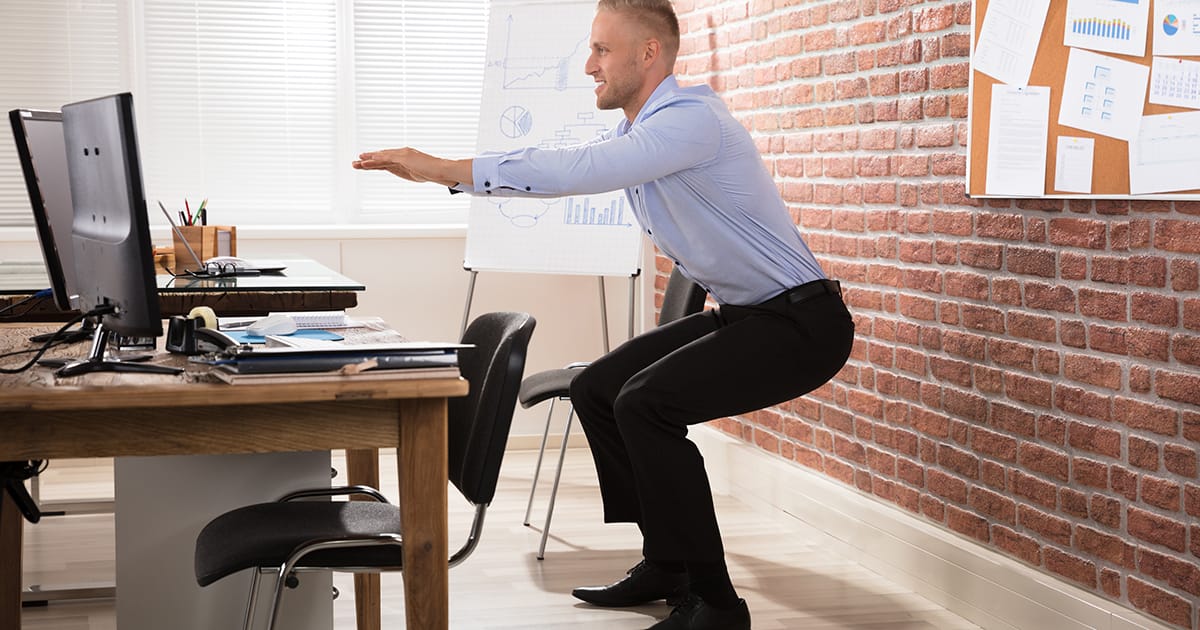 Calf Raises: While sitting, raise your heels off the floor, keeping your toes on the ground. Lower your heels and repeat. Perform 10-15 repetitions.


Knee Circles: Sit in your chair with your feet flat on the floor. Slowly lift one knee and make clockwise circles with your foot, then counterclockwise. Repeat with the other knee. Do this for 30 seconds for each knee.


Ankle Pumps: Sit with your feet flat on the floor. Flex your ankles, bringing your toes up toward your body, and then point your toes down away from your body. Perform 15-20 repetitions for each foot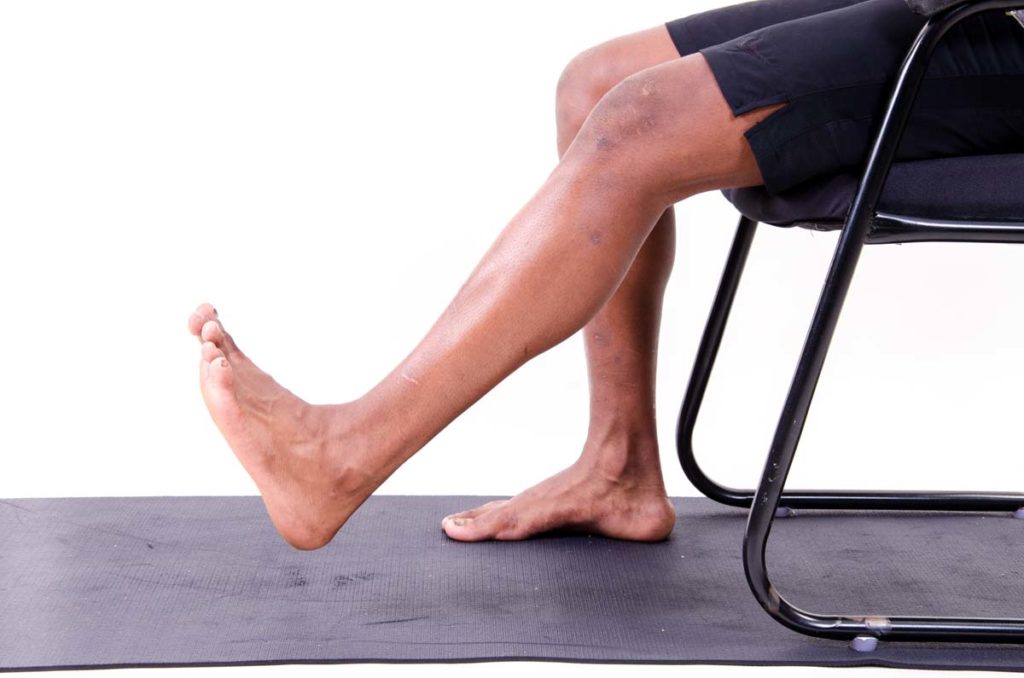 Taking care of your knees during work hours is essential for maintaining your overall well-being. By following ergonomic tips and incorporating short exercises into your daily routine, you can protect your knees and reduce the risk of pain and stiffness. Remember, prevention is key when it comes to knee health. At KNEECARES, led by our specialist, Dr. Amit Meena, in Jaipur, we encourage you to prioritize your knee health and make these practices a part of your daily work routine.
Dr. Amit Meena, with his expertise in knee care, is dedicated to ensuring that your knees stay in the best possible condition. If you have any concerns or require personalized guidance on knee health, don't hesitate to reach out to KNEECARES. Your knees will thank you, and with Dr. Amit Meena's guidance, you'll enjoy a happier, healthier work life and long-term knee well-being.


Call +91 8000301840 to book your consultation.


Your knees deserve the best care—trust KNEECARES and Dr. Amit Meena to provide it!